Looking For A Free Internet Marketing Course? Check Out These 7 Powerful Free Courses! 
If you have been frantically searching the web for  a free internet marketing course to help you get started with your own online business, your search has finally ended!
Why? Because listed below are 7 of the most powerful and informative free courses on internet marketing.
Each course listed below is designed to give you a very strong foundation in a specific area of internet marketing. And honestly speaking, these courses are worth more than most paid internet marketing courses.
They are written by Ken Evoy, an experienced internet marketer who is the creator and owner of Site Build It, the best online business building software on the internet, period. I put my name on that one!  
So you can be confident that the information you get is of the highest quality and will most definitely help you achieve the results you are looking for... if you follow it to a T.
Of course I can't guarantee that you will build a successful online business just by reading any of the courses below. No one can. I don't know you, your circumstances, skills or your committment level.
But what I can and will guarantee is that each free internet marketing course listed below is based on the experience of a truly talented and successful internet marketer.
No fluff or waff, just solid actionable information. So check them out now, while Ken still allows me to give them to you for free. 
The affiliate Masters Free Internet Marketing Course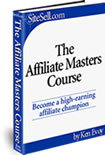 The Service Sellers Masters Course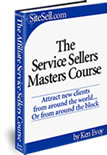 The Work At Home Mums - It (WAHM-It) Masters Course

The Netwriting Masters Free Internet Marketing Course

Make Your Price Sell Masters Course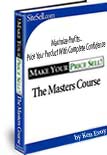 The Webmaster Business Masters Course
Make Your Net Auction Sell Masters Course (Ebay Course)

Get Weekly Premium Insights on Success with Internet Marketing